Learn the unwritten rules and best training methods to step up your game in battles and cyphers
with B-Boy & B-Girl Dojo's interactive online education program.
What will you gain by attending the education?
You learn AT's & Focus' training methods to upgrade your cyphering and battling skills
You learn to use your whole arsenal even in challenging situations without the flow and dance suffering
You start understanding the unwritten rules in cyphers to eventually be able to become a master of cyphering
You get better chances to succeed in battles and competitions
You learn to trust yourself more and ways to work on your mental preparation for battles
You learn to understand judging better and deeper
Personal feedback from AT and Focus
Motivation and inspiration for the whole spring
The program is open for all levels from beginners needing guidance to professionals searching for new inspiration.
Dojo's previous program the 14 Styles of Footwork got great feedback and gathered b-boys & b-girls from all around the world to learn and share their development and learning experiences. This time Focus & AT of the Flow Mo Crew will share their knowledge and training methods on battling and cyphering which are aspects often forgotten behind moves and sets. Besides being globally recognized dancers, AT & Focus are highly respected teachers because of their strong foundation and understanding of the culture.
The program is organised by B-Boy & B-Girl Dojo, a unique learning environment which gathers dancers to build from nearly 40 countries. Besides only the moves, the B-Boy & B-Girl Dojo teaches you the history and the philosophies behind the movement and culture of the original dance of hip hop. To keep you inspired the Dojo offers interactive challenges and has live seminars to ask questions and get feedback. Also many teachers have used the Dojo as a tool in their teaching for example in countries like Sweden, Belgium and Switzerland.
"Sign up to BBOY DOJO website and get that knowledge!"
-Mr. Wiggles, hip hop legend, USA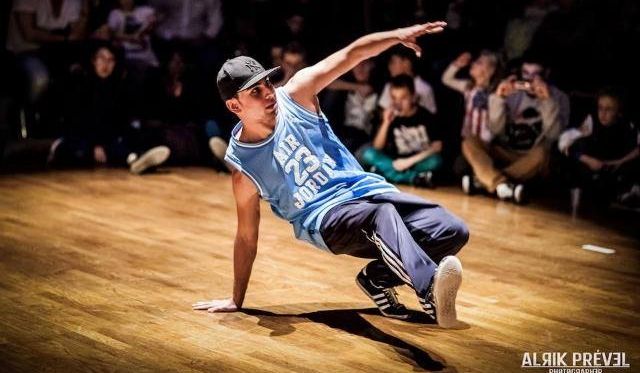 "Now I love the way I dance, and my style too and this was possible thanks to your advice that you gave me."
-B-boy Snack, France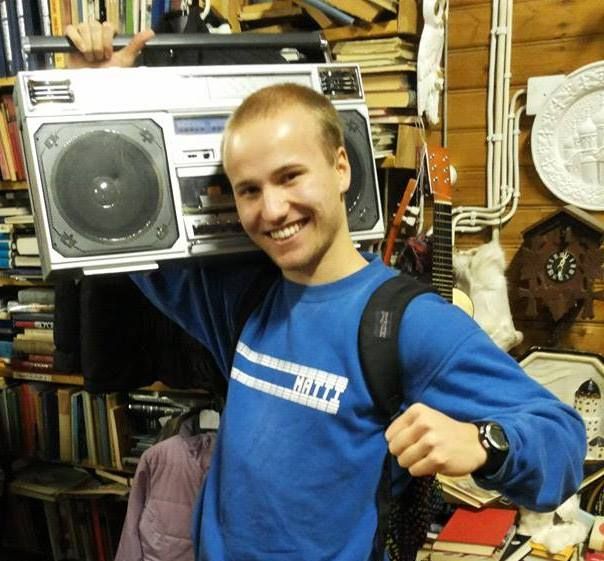 "The Dojo has taken me much deeper on my road of studying breaking. On top of learning new moves, the names and even the stories behind the birth of the moves have become more clear. B-Boy Dojo has given me loads of inspiration for training and has taught me to train in a wise way. It has made my training more organized and has given great challenges for mastering the basics. On top of this the Dojo has taught the importance of the whole hip hop culture and it has inspired me to become more active as a hip hop head outside of just breaking too! For my teaching the Dojo has given a lot of confidence as well.
I strongly recommend the Dojo for anybody wishing to develop themselves within breaking or hip hop culture. It's a one of a kind bank of knowledge that can benefit even the most professional dancers. I can especially recommend it to anyone who teaches breaking! The Dojo sets a great example on teaching the moves professionally and breaking them down in an efficient way. And as a bonus it will make you get to know b-boys and b-girls worldwide!
-MattiWatti (Joensuu B-Boys, Tuff ry, Finnish champion 2015)
"The DOJO truly is THE PERFECT ONLINE LEARNING CENTER."
www.thebboyspot.com
The B-Boy & B-Girl Dojo trailer:

What is included in the education?
New interactive video challenge every second week to keep you inspired.
Five interactive live seminars with the possibility for questions and feedback.
Access of all of the Dojo's learning material: over four hours of tutorials with moves, history, philosophy and approach.
Building at the forum and becoming a part of the global Dojo community.
Price for the program 79,90 €
Reserve your place by buying the product on the webstore, payment with paypal. Immediately after purchase an email is sent to you with the login password. You can access all of the Dojo learning material right after purchase until May 14th 2017.
Teachers:
Anniina "AT" Tikka
AT has made history by showing the world that b-girls can take the big tittles as well! She didn't settle for b-girl competitions but has been taking out both male and female dancers worldwide. She's the only female IBE Footwork Champion, WDC Japan Champion, Finnish solo champion, and double Hip Opsession B-Girl Champion to name a few. But eventually she is at her best when it comes to heated circles. AT's style has had a big influence on b-girls all around the world.
Jussi "Focus" Sirviö
An icon for Finnish street dance culture, ambassador of Finnish hip hop culture. Dancing for over 20 years, won over 50 battles. Taught workshops for thousands all around the world and judged the biggest street dance battles in the world such as Red Bull BC One, Battle of the Year, R-16 and Juste Debout. Triple Circle Kingz World Champion, Rock Steady Crew Anniversary Champion, first European Official Conrete Battle Champion etc. He's one the founding members of Flow Mo crew and Saiffa - Flow Mo Dance School. Focus has done it all and stays on the grind.